Skip to Content
What To Ask Your Masonry Repair Contractor Before Hiring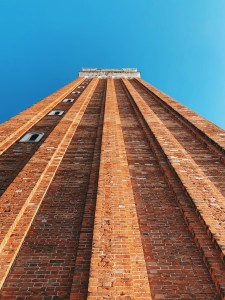 Masonry work often requires the assistance of a professional, and unfortunately not all masonry contractors can deliver the same quality of work. If you're looking for a mason to perform a job on your property, make sure they're the right fit for your needs. Below are some suggestions for what to ask a contractor before you make the jump.
Credentials and Experience
How long have they been in the masonry industry, and what does their portfolio of work look like? Just as there are different types of masonry, some contractors are better suited for certain materials or property types than others. Generally, you'll want a mason who's developed their skills with a variety of projects and materials, but if they're unfamiliar with an aspect of your proposed project, you may want to continue your search. You'll also want to know about the contractor's accreditations, whether that's membership in an association, bearing recognition from industry experts, or simply having glowing reviews online.
Project Management and Scheduling
You don't want to deal with a contractor who has no plan. Ask them how they intend to manage the project, from subcontractors and time frames to how you'll pay for the work once it's complete. It's also worth considering whether they'll help clean up during and after the project, in addition to what preparations they plan to take beforehand to mitigate issues. These preparations can vary based on the type of property, from industrial to residential, so it's worth bringing up early in the decision process.
Insurance
You should ask any contractor if their company is fully licensed and insured in case of unforeseen incidents, and also inquire if their insurance is up to date. You should also verify this information on your own; you don't want to be stuck with the bill if something goes wrong.
Everyone involved in the process should have an idea of what the course of the project will look like, including you. If you're ready to work with masonry pros with the experience and credentials to get the job done in the Chicago area, you can call Soumar Masonry Restoration, Inc. for high-quality masonry repairs and restoration. Each of our services is carried out with the utmost attention to detail and budget, and we'll manage the job every step of the way to ensure your satisfaction. Contact us today for more information.
Expert Masonry Repair and Restoration