Skip to Content
How To Restore the Color of Faded Brick Exteriors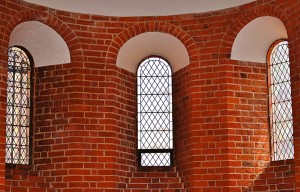 Brick exteriors are relatively maintenance-free and add both energy efficiency and aesthetic appeal to a building. Unfortunately, extended exposure to rain, sunlight, and dirt can make brickwork lose its original color. Learn about the following masonry services designed for restoring the color of faded brick exteriors here.
Gentle Cleaning
A gentle power wash can be sufficient to clean dust and dirt from the exterior bricks. For stubborn stains, a mason can scrub the discoloration off with a stiff brush and soap before finally hosing it down with water. But for starkly faded or stained brickwork, it's beneficial to seek specialized brick cleaning masonry services.
Professional Sealer Application
A professional sealer application can help rejuvenate old brickwork and restore its bright red color. Professional-grade pneumatic spray equipment can ensure efficient and expedient sealing work. Some brick sealants will require multiple coats, while others will protect brickwork with only one layer.
Address Underlying Issues
In most cases, faded bricks may signify more serious underlying problems like efflorescence. Efflorescence is a white, salty substance that forms on brick walls. In a situation like this, it's essential to request professional masonry services first to address the source of moisture that is causing efflorescence before applying any clear coat or brick paint.
Tuckpointing
Tuckpointing work can also provide your exterior bricks an excellent finish. It involves removing parts of the faded mortar and applying new mortar and putty in contrasting colors along the joints. The result is a clean and beautiful impression of narrow and well-maintained joints.
For the best results following exterior brick color restoration in the Chicago area, call Soumar Masonry Restoration, Inc. We'll evaluate the faded bricks' underlying issues before planning and providing our masonry services to restore the structure and create a remarkable finish. Contact us today at (630) 216-4422 or request a free estimate online.
Expert Masonry Repair and Restoration