Skip to Content
Historic Masonry Renovation & Restoration
Historic Masonry Restoration Services for Chicago, IL
Many homes and building owners are unaware of the difference between masonry repair and masonry restoration. Most masonry companies can repair a cracked brick or replace a loose mortar joint, but it is rare to find masons who specialize in masonry restoration. The masons at Soumar Masonry Restoration, Inc. are highly skilled artisans with the knowledge and experience necessary to execute your historic restoration.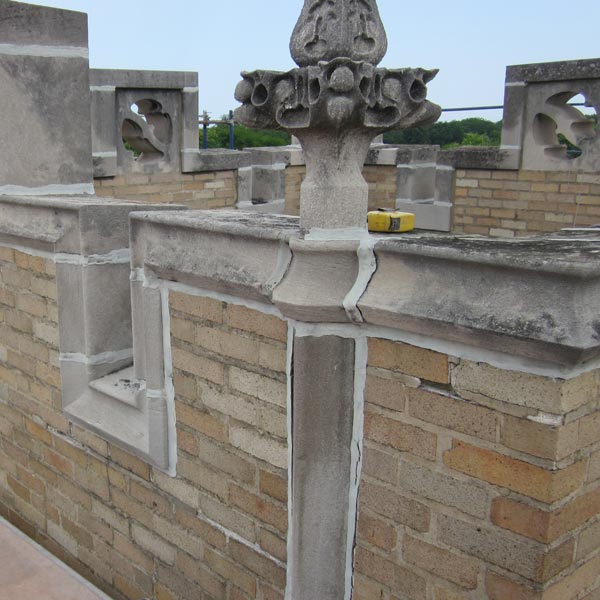 Historic Masonry Restoration Process
If your historic brick or stone home has deteriorated, your best course of action is to call an expert as soon as possible. Don't wait—the longer you wait, the more extensive the deterioration may become, making the restoration more costly. Our professionals will fully inspect your home and provide you with both cosmetic and structural repairs to ensure that your restoration is complete, sending a professional mason to your property to assess your needs and provide you with an expert solution.
Every property is unique, and we tailor our services depending on the extent of your home or business's deterioration. Our experts will determine the best course of action for your restoration, using a variety of techniques to improve the building's appearance.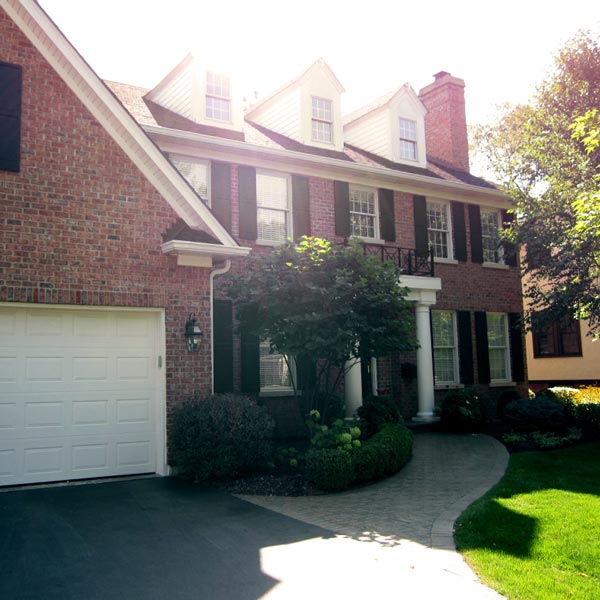 Masonry Restoration Services From Soumar
Deteriorated mortar may need patching in order to properly support the building's bricks or stones; alternatively, our masons may need to use bricks or stones to restore any areas that have been worn down. In these cases, we'll work to match the color and texture of the original mortar, bricks, or stones, maintaining the uniformity of your property's exterior.
If your multi-unit residential or high-rise masonry building is damaged and is in need of tuck-pointing, repairs, concrete restoration, or a total brick masonry face-lift, our masons can handle that as well. For residential or commercial buildings that have suffered extensive damage or structural weakening, our masons can expertly remove or replace entire sections of the masonwork to improve the appearance of your property.
Your brick or stone home is more than a house: it's a piece of history. With our historic masonry repair services, you can restore your property's integrity and preserve its beauty for generations to come. For more information, request an estimate today or call 630-834-3400 or 800-737-8672.
Five Reasons to Call Soumar Masonry for Your Repair and Restoration Needs
Effective, Time-Tested Repair Methods
Our masons have a wealth of experience. We employ European craftsmen who are trained in both traditional and modern masonry technique.
A Value That Cannot Be Matched
We are dedicated to providing you with personalized service, a Site Manager who will oversee your project to ensure that you get the best service at a fair price.
A Successful Track Record
Since our founding in 1938, we have completed thousands of exterior maintenance and repair projects for commercial buildings throughout the Chicago Metropolitan area.
80+ Years of Experience
Still family-owned and operated with a seasonal staff of 20, every employee is stilled with expertise and craftsmanship in masonry restoration for both historical and contemporary buildings.
No Obligation, Free Estimate
Please contact us for your consultation. We welcome your inquiries and your business.
Expert Masonry Repair and Restoration