Skip to Content
Historic Masonry Renovation & Restoration
Soumar Masonry Restoration Preserves Historic Buildings
Chicago's old and historic buildings are some of the city's best treasures. Since 1938, Soumar Masonry has helped keep these treasures in exemplary condition thanks to our masonry renovation and restoration services in Chicago, IL. We specialize in masonry restoration beyond repairing cracked bricks and replacing loose mortar joints. Our highly skilled artisans understand what it takes to preserve the history of our historical buildings. Contact us to learn more.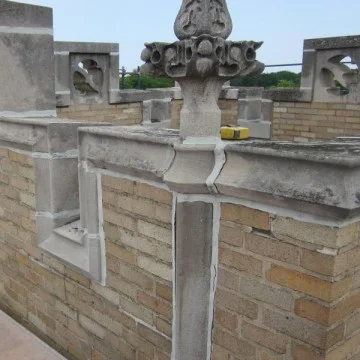 What Is Masonry Restoration?
Masonry restoration involves unique training to maintain, repair, and restore historic buildings. It's critical to preserve the appearance of the building while ensuring the longevity of the materials. Our masonry restoration professionals treat every historical building with the utmost respect as we customize our services to meet its needs.
Historic Masonry Restoration Process
We restore residential and commercial historic structures to boost their lifespan and preserve their status. Our professionals thoroughly inspect the building before recommending repairs. We provide cosmetic and structural repairs to ensure that your restoration is complete, sending a professional mason to your property to assess your needs and provide you with an expert solution. Many historical buildings were built with cement, mortar, or granite. We find what is needed and professionally restore the building to look as good as new. We understand every structure is unique, so we tailor our services to the extent of the deterioration. Our experts find the best possible course of action to preserve the building.
Masonry Restoration Services From Soumar
Our masons offer multiple types of restoration services to preserve historic buildings. We often patch deteriorated mortar to support the building's bricks or stones properly, restore damaged bricks and stones, and match the color and texture of our products with the original products. We offer tuck-pointing, repairs, concrete restoration, and complete brick masonry facelifts. For residential or commercial buildings that have suffered extensive damage or structural weakening, our masons can expertly remove or replace entire sections of the masonwork to improve the appearance of your property.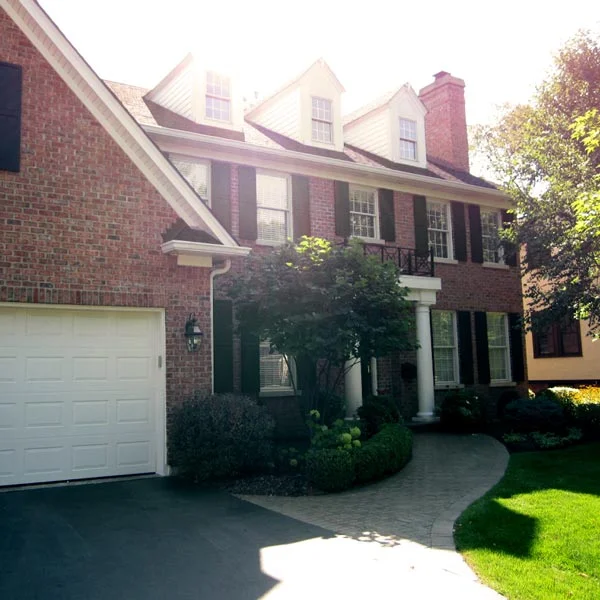 Importance of Historic Renovation and Restoration
There are many benefits of historical renovations and restorations, including:
Education – Preserving historic homes and buildings helps educate people about the past. Renovating a historical property keeps it fresh and looking as good as new. Architects and builders get to study classic design techniques while students and tourists get to see and feel a piece of history.
Culture – Restoring historic buildings holds a large piece of connecting with the past. Historic buildings are a piece of history frozen in time that helps create a sense of culture. Their unique characteristics are challenging to replicate and offer a special feeling.
Economy – Historic renovations boost the economy. Tourists love to visit restored old structures and take a step into the past for a moment. Preserving structures also creates jobs as we work to restore the building back to their heyday.
Why Choose Soumar Masonry for Repair and Restoration?
Soumar Masonry Restoration's team of skilled technicians is more than masons. We consider ourselves multi-generational masonry contractors that are passionate about repairing and restoring historic buildings. We've completed thousands of maintenance and repair projects throughout the Chicago Metropolitan area. Our family-owned and operated business care about restoring and preserving historic buildings.
Contact Soumar Masonry Restoration Today
Soumar Masonry Restoration is committed to the highest quality renovation and restoration services. Our experts will respect and preserve the historical buildings in Chicago. Find out more about our work by contacting us today.
Five Reasons to Call Soumar Masonry for Your Repair and Restoration Needs
Effective, Time-Tested Repair Methods
Our masons have a wealth of experience. We employ European craftsmen who are trained in both traditional and modern masonry technique.
A Value That Cannot Be Matched
We are dedicated to providing you with personalized service, a Site Manager who will oversee your project to ensure that you get the best service at a fair price.
A Successful Track Record
Since our founding in 1938, we have completed thousands of exterior maintenance and repair projects for commercial buildings throughout the Chicago Metropolitan area.
80+ Years of Experience
Still family-owned and operated with a seasonal staff of 20, every employee is stilled with expertise and craftsmanship in masonry restoration for both historical and contemporary buildings.
No Obligation, Free Estimate
Please contact us for your consultation. We welcome your inquiries and your business.
Expert Masonry Repair and Restoration