Skip to Content
Industrial Masonry Restoration in Chicago
Soumar Offers Industrial Restoration Services in Chicago
Chicago is known for its brick buildings, and industrial brick buildings dot the landscape. From warehouses and manufacturing plants to large storage facilities, Soumar Masonry is well-equipped to provide the industrial restoration services that will help keep the buildings in our area safe and aesthetically appealing. Keeping industrial buildings in good condition is crucial to our local economy, as damage can not only put workers in danger but also cause businesses to have to shut down. Our expert masons understand the needs of industrial building owners, and they have the experience and knowledge to provide the high-quality restoration work industrial buildings require.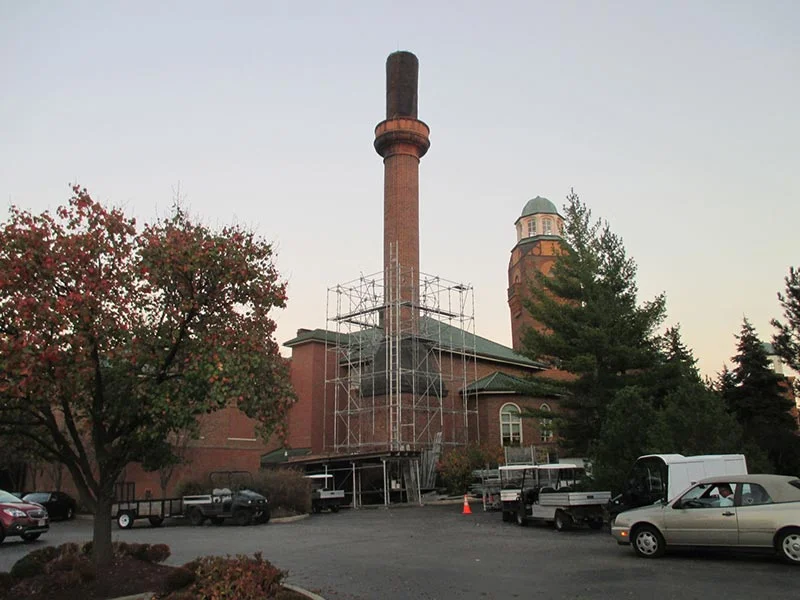 Preserve the Strength of Your Industrial Building
Many property owners are unaware of the problems affecting their masonry in Chicago. In many cases, industrial property owners don't become aware of these issues until they are highly visible or have caused extensive structural damage. When this occurs, the integrity of your building can be compromised, and you may even face difficult decisions about suspending use of the building until repairs can be made. This is why it is so important to monitor the health of your building.
If you notice that your industrial building is damaged and in need of repair, your best course of action is to solicit the help of an expert. The longer you wait, the more damaged your building may become, and repairs will be more costly. We will send a professional mason to your property to assess your needs and provide you with an expert solution. Even if you haven't noticed any particular masonry issues, having your building periodically assessed by our team can help you avoid bigger problems in the long run.
How Industrial Masonry Restoration Works
Industrial buildings usually have unique needs for masonry projects, because of the kind of work being performed. For instance, buildings may have blast furnaces that cause the masonry to be exposed to unusually high levels of heat. Industrial masonry restoration has to take into consideration these unique needs to ensure the work is done appropriately and will last.
The process starts with an assessment by our masons in Chicago, who will determine if there are any structural issues and how they should be repaired. Then the work begins, which may include masonry brick repair or replacement and tuckpointing to replace damaged mortar joints. This kind of work is highly specialized, especially in environments with temperature extremes or in structures of historic value, but Soumar Masonry's experienced team use tried and tested techniques to ensure the best outcomes. We offer full-service industrial maintenance work, so no job is too large or too small for our team. Every client gets a dedicated site manager, so there is an easy point of contact for communication about the project.
Get Industrial Masonry Restoration You Can Trust
Soumar Masonry has been providing high-quality masonry work in Chicago for more than 80 years for buildings of all types. You've seen our work in thousands of brick and stone buildings across the city, from residential homes to industrial properties. Thanks to the extensive training of our team in traditional, American, and European masonry techniques, we are fully equipped to handle challenging jobs that require specialized skills. Don't let damaged masonry compromise the integrity of your building. Contact Soumar Masonry today for a free estimate of your industrial restoration job in Chicago.
Expert Masonry Repair and Restoration