Skip to Content
Quality Industrial Restoration Services
The greater Chicago area has no shortage of industrial buildings. From warehouses and manufacturing plants to large storage facilities, Soumar Masonry Restoration, Inc. is well-equipped to provide the industrial restoration services that will help keep the buildings in our area safe and aesthetically appealing.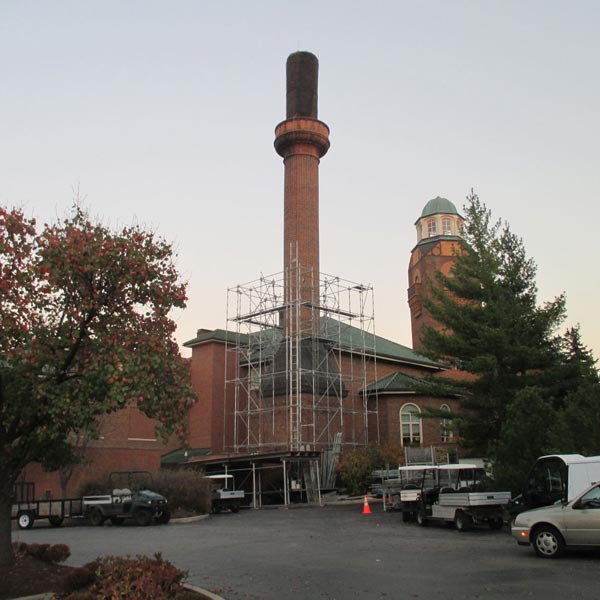 Maintain Your Industrial Building to Preserve Its Strength and Integrity
Many property owners are unaware of the problems affecting their masonry. In many cases, industrial property owners don't become aware of these issues until they are highly visible or have caused extensive structural damage. When this occurs, the integrity of your building can be compromised, and you may even experience further problems.
If you notice that your industrial building is damaged and in need of repair, your best course of action is to solicit the help of an expert. The longer you wait, the more damaged your building may become and repairs will be more costly. We will send a professional mason to your property to assess your needs and provide you with an expert solution.
Five Reasons to Call Soumar Masonry for Your Repair and Restoration Needs
If your facility requires quality industrial restoration services, call Soumar Masonry Restoration, Inc. today at 630-834-3400 or 800-737-8672.
Effective, Time-Tested Repair Methods
Our masons have a wealth of experience. We employ European craftsmen who are trained in both traditional and modern masonry techniques.
A Value That Cannot Be Matched
We are dedicated to providing you with personalized service and a site manager who will oversee your project to ensure that you get the best service at a fair price.
A Successful Track Record
Since our founding in 1938, we have completed thousands of exterior maintenance and repair projects for commercial buildings throughout the Chicago area.
80+ Years of Experience
Still family-owned and operated with a seasonal staff of 20, every employee is instilled with expertise and craftsmanship in masonry restoration for both historical and contemporary buildings.
No Obligation, Free Estimate
Please contact us for your consultation. We welcome your inquiries and your business.
Expert Masonry Repair and Restoration