Skip to Content
What Are the Most Common Causes of Masonry Damage?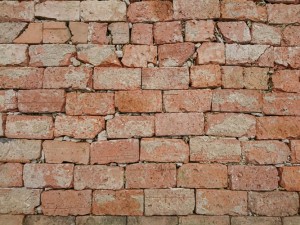 Masonry structures remain popular in residential, commercial, and industrial construction. The materials and technology used in masonry add to the strength, durability, energy efficiency, fire-resistance, sound-proofing, and thermal mass of a building. Despite these advantages, masonry damage can occur due to several reasons. Property owners should learn the causes of such damage and work with professional restoration contractors to remedy the problem.
Moisture Penetration
One of the biggest threats to a masonry structure is moisture. Masonry walls exposed to the elements can easily absorb water, and this compromises their structural integrity. Water leaking into a brick or stone wall will also freeze and thaw, thus exerting pressure on the entire structure. Water penetration poses a danger not only to the masonry materials but the adjacent assemblage including wood, metal, doors, and windows. For these reasons, moisture control is one of the most common masonry restoration projects.
Cracking
Cracks are a common problem with masonry construction. They can occur when a building settles or because of moisture penetration. Poor preparation of mortar can also cause cracking in the joints. Natural disasters such as earthquakes and floods can also exert pressure on a masonry wall or foundation, leading to cracks.
Staining
Staining is a big problem for exterior-facing masonry walls. It poses a costly problem for property owners conscious of their home's curb appeal. Staining occurs when masonry materials or mortar come into contact with the elements. Water seepage and aging walls are the main causes of masonry staining.
Bond Failure
Bricks and stones in masonry have to stay intact to guarantee the strength of a masonry structure. However, the loss of adhesion between these materials is a common problem in construction. It leads to bulging or peeling, hollow patches, and flaking top layers.
Displacement
It is a structural problem that occurs due to corrosion of steel systems, inadequate anchors for lateral support, and freezing/thawing action. Displacement results in the shifting of the masonry materials.
Spalling
When bricks or building stones fall from the masonry wall, this is known as spalling. It is a problem caused by moisture penetration, freezing, and thawing over a long period. It can also result due to structural stress to the masonry wall.
Soumar Masonry Restoration, Inc. is the go-to contractor for masonry restoration in Elmhurst, IL, and surrounding areas. We have over 75 years of experience in residential, commercial, industrial, historic, and multi-unit residential restoration. Contact us today to request a free, no-obligation estimate for your masonry restoration project in the area.
Expert Masonry Repair and Restoration