Skip to Content
Franklin Park Masonry
Residential Restoration | Commercial Restoration | Industrial Restoration | Request Estimate
For close to eight decades, Soumar Masonry Restoration, Inc.'s masonry contractors have been delivering the highest quality of craftsmanship to customers throughout the Greater Chicago Metropolitan Area. Whether it is masonry restoration on a historical landmark, masonry construction for a modernistic, contemporary high-rise or masonry repair for a residence, Soumar Masonry Restoration, Inc. has the background and expertise to address all of its customers' masonry concerns. Further, we are distinguished for always placing the needs of our customers first and foremost, because customer satisfaction is our top priority. As experts in masonry restoration, we observe the most stringent standards in the industry so our clients' masonry projects will have the best outcomes. Consequently, whenever our neighbors in Franklin Park are looking for the most exceptional masonry results, the only name they need to know is Soumar Masonry Restoration, Inc.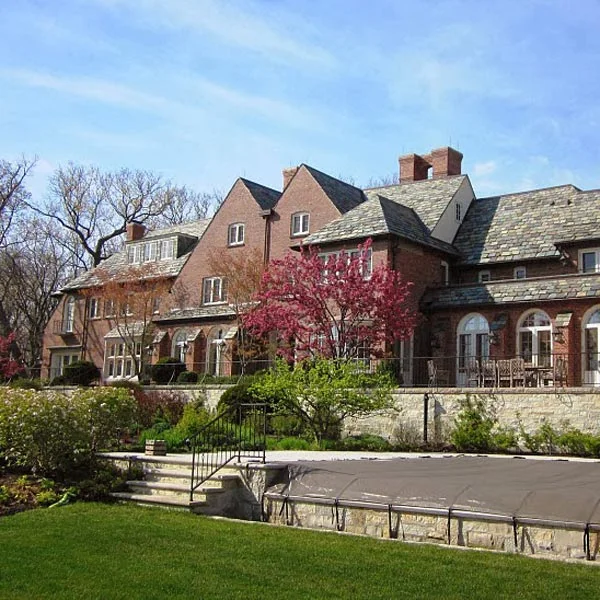 Franklin Park Masonry Contractors
Franklin Park, Illinois is a village in Cook County that has over 18,000 residents living there. Soumar Masonry Restoration, Inc. is located about nine miles southeast of Franklin Park, right outside of Elmhurst. We are the preferred choice of Franklin Park homeowners and owners of commercial buildings, institutions and residential complexes when they are contemplating masonry restoration, masonry construction or masonry repair work. In fact Soumar Masonry Restoration, Inc. considers itself to be more than just masonry contractors. We regard ourselves as a multi-generational masonry business that has built itself an identity not only based upon the bricks and mortar and the tools of our trade, but one that has also been constructed with our hard work, professional conduct, unparalleled ethics and incomparable integrity. Regardless of the size or scope of our Franklin Park clients' masonry projects, our masonry contractors can be relied upon to bring to it the same dedication and personal attention that we always deliver.
Franklin Park Masonry Repair
Soumar Masonry Restoration, Inc. will endeavor to not only meet your masonry expectations, but we will regularly surpass them! There are countless reasons to retain the services of our masonry contractors, here are five of them:
Our European craftsman are trained in both traditional and modern masonry techniques and use masonry repair methods that have stood the test of time;
Our masonry site manager will oversee your project to ensure you receive the best masonry services at the fairest price;
We have an impressive track record of completing thousands of successful masonry repair projects throughout Chicagoland since 1938;
Our employees benefit from our company's 77 years of cumulative craftsmanship experience in masonry restoration making us the best choice for your job; and
We offer a FREE, no-obligation estimate to our clients!
Don't trust your masonry repair or masonry restoration to just anyone! Call Soumar Masonry Restoration, Inc., today, at 630-834-3400 or 800-737-8672, and we will send a masonry expert to your property to assess your needs and provide you with a professional quote. We welcome all inquiries and are eager to earn your business.
Franklin Park Masonry | Franklin Park Masonry Contractors | Franklin Park Masonry Repair | Franklin Park Masonry Construction | Franklin Park Masonry Restoration
Expert Masonry Repair and Restoration