Skip to Content
Elk Grove Village Masonry
Elk Grove Village Masonry
Residential Restoration | Commercial Restoration | Industrial Restoration | Request Estimate
For close to 80-years, Soumar Masonry Restoration, Inc.'s masonry contractors have been delivering the finest of workmanship to customers throughout the Greater Chicago Metropolitan Area. Whether it is masonry restoration on a historic landmark, masonry construction for a fashionable, modernistic high-rise or masonry repair for a home, Soumar Masonry Restoration, Inc. has the qualifications and knowledge to manage each and every one of its customers' masonry issues. Additionally, we are renowned for always placing the needs of our customers first and foremost, mainly because customer total satisfaction is our most important concern. As industry professionals in masonry restoration, we keep an eye on the most stringent expectations in the field so our clients' masonry plans will have the absolute best results. Consequently, each time our neighbors in Elk Grove Village are hunting around for the most fantastic masonry positive results, the only name they need to know is Soumar Masonry Restoration, Inc.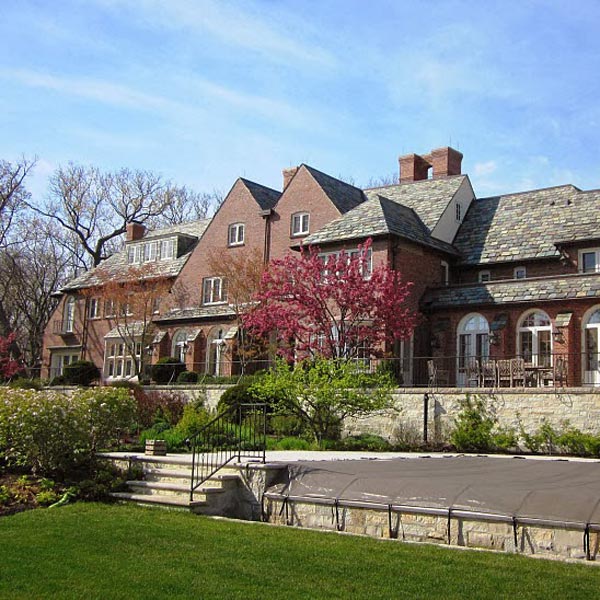 Elk Grove Village Masonry Contractors
Elk Grove Village, Illinois is a municipality located in Cook County with a small portion found in DuPage County and has just over 33,000 locals living there. Soumar Masonry Restoration, Inc. is found only 9.2 miles southeast of Elk Grove Village, which is right outside of Elmhurst. We are the most suggested preference of Elk Grove Village homeowners and owners of institutions, commercial buildings and residential complexes each time they are contemplating masonry construction, masonry restoration or masonry repair. Really, Soumar Masonry Restoration, Inc. considers itself to be even more than just masonry contractors. We consider ourselves as a multi-generational masonry company that has developed itself a brand name not only influenced by the bricks-and-mortar and the tools-of-the-trade, but the one that has additionally been constructed with our hard work, professional conduct, unparalleled ethics and unmatched sincerity. No matter what the size or setting of our Elk Grove Village clients' masonry tasks, our masonry contractors can be counted on to give it the very same devotion and individual attention that we constantly deliver.
Elk Grove Village Masonry Repair
Soumar Masonry Restoration, Inc. will not just endeavor to satisfy your masonry expectations, but we will often exceed them! There are lots of aspects to get the professional services of our masonry contractors, here are just five of them:
Our European craftsman are trained in both traditional and modern masonry techniques and utilize the very best masonry repair solutions that have stood the test-of-time;
Our masonry site manager will handle your project to be sure you get the best masonry services at the most reasonable price;
We offer a FREE, no commitment estimate to our valued customers;
We have a remarkable background of accomplishing plenty of successful masonry repair projects throughout Chicagoland since 1938; and
Our employees obtain from our company's 77 years of collective craftsmanship skills in masonry restoration which makes us the absolute best alternative for your endeavor!
You don't want to ever trust your masonry repair or masonry restoration to just anyone! Call Soumar Masonry Restoration, Inc., right now, at 630-834-3400 or 800-737-8672, and we will send out a masonry professional to your property to go over your needs and provide you a very professional quote. We welcome all queries and are excited to acquire your business.
Elk Grove Village Masonry | Elk Grove Village Masonry Contractors | Elk Grove Village Masonry Repair | Elk Grove Village Masonry Construction | Elk Grove Village Masonry Restoration
Expert Masonry Repair and Restoration